---
Please be sure you are running the latest version of internet explorer , mozilla Firefox or Google Chrome for best results when taking tests!!!! Personally I do not recommend Internet Explorer.
Before you can begin using our services you must first create an account. Please take a moment to look through the following screenshots and instructions before proceeding to the Login link at the bottom of this page.

The screenshots on this page are for instructional purposes only. You cannot type into any of the cells or click on any links on this page. The link to the real login page is at the bottom.

When you click on the link at the bottom it will take you to the following opening page in the Online Study.
On this page, if you do not already have an account, click on "create one here".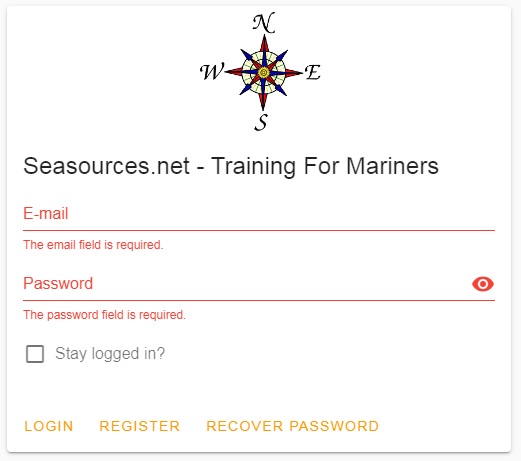 Next: The following page will come up for you to fill out your user information, The Email Address that you enter is not only your user name, it is also the address that your validation email will be sent to. You MUST use a valid email address or you will not receive your account validation email.

All email addresses are kept strictly confidential.

You will make up your own password and confirm it. Remember, your password WILL NOT be emailed to you. Write it down. The password can be 5 to 16 characters and is case sensitive.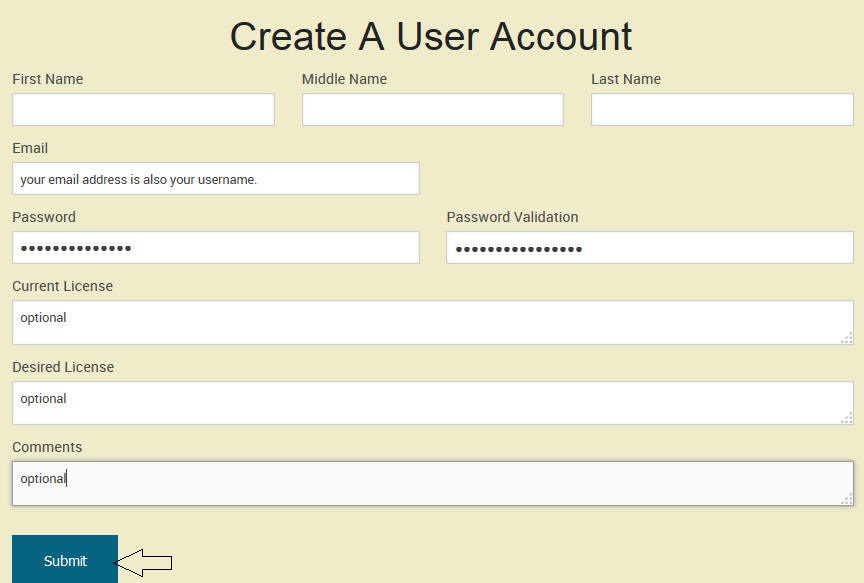 Next: When you click submit, the following page will appear.
This is where we run into the most problems with users trying to get into the site.
Seasources.net - Training For Mariners

Your account was created successfully, You should receive an email shortly that contains an activation link. Clicking the link will activate your account. Thanks for registering!

You should immediately receive an email to the address you created your account with that resembles the following.

If you do not see this email in your inbox then check your SPAM folder to see if it went there.

Here is where the glitch arrives. Users do not find the validation email and try creating another account or resetting their password before the first one is validated. This will basically lock them out of the system.

Click on the validation link in the email.

Next: You will be redirected to this page where you will click on login.

Next: This page will come up where you will log in with the your email address and the password that you made up when creating the account.

Congratulations!!!

You should be in and ready to start testing by clicking on the "TAKE A TEST" icon at the top of the page.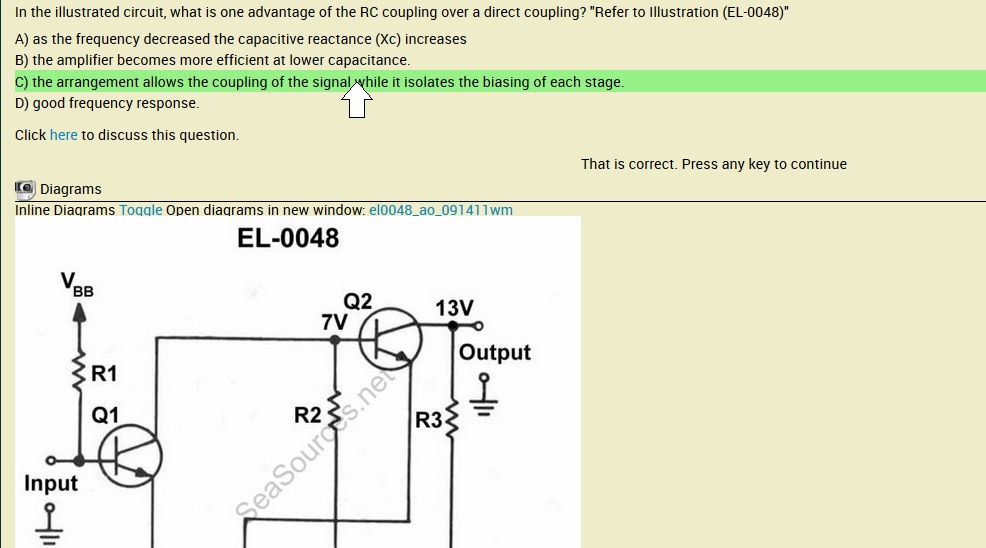 Creating multiple user accounts could result in being deleted from the system.

To see instructional videos on all of the functions of our services click here.

No pop ups, Banners, Spam, Garbage, Advertisements, Hidden Gimmicks or any proverbial "Fine Print" to deal with. What you see is what you get. Just down-to-earth information and this site is dedicated to keeping it that way.

The material on this site may not be reproduced, distributed, transmitted, cached or otherwise used, except with the prior written permission of SeaSources.net.
SeaSources.net, Training for Mariners, is a registered Trademark
Copyright 2000 by SeaSources.net. All rights reserved.
Revised: 27 Sep 2018 15:44:36 -0700
Contact Phone: 207-629-7004
Email: Captain Steve